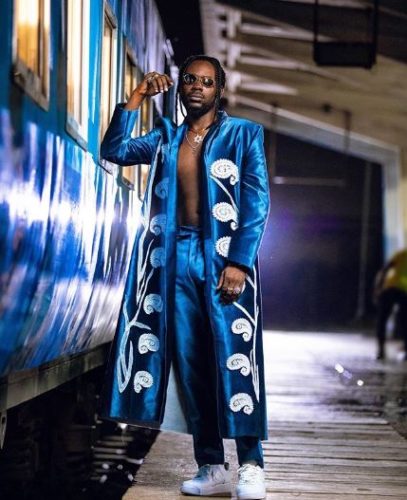 Adekunle Gold has shared his experience upon meeting the son of afrobeat legend, Femi Kuti and it appears he was star struck.
According to him, Femi Kuti inspired him with so many stories of his life on tour. The "Kelegbe Megbe" singer revealed that he didn't want to let go of the veteran singer and wished he had paid to watch him perform.
Yesterday, @femiakuti told me really inspiring stories of his life on tour, and the madness that comes with being on the road. I had a really good laugh for the most part. He dropped so many gems. I didn't want him to stop talking lol, but he had to go on stage. He got on stage at 8 o clock and promised to stop playing at 11pm sharp.
I can't even begin to describe the feeling I got, watching him perform with so much energy and professionalism. You could tell this was an artiste that was fully and genuinely enjoying his art. Time ran so fast, baba was still on stage at 11:30. So I joined him on, because nothing else was acceptable lol. Highlight of my day!
I hate that I didn't pay for that show (It was a free show). I had a really good time and I feel super inspired, rejuvenated and blessed.A huge shout out to @madekuti . Man displayed so much excellence.Thank you ma @yeniakuti and @drebelking for being a great host.
The post Adekunle Gold "Star Struck" After Watching Femi Kuti Perform Live On Stage, Shares Mindblowing Experience appeared first on tooXclusive.