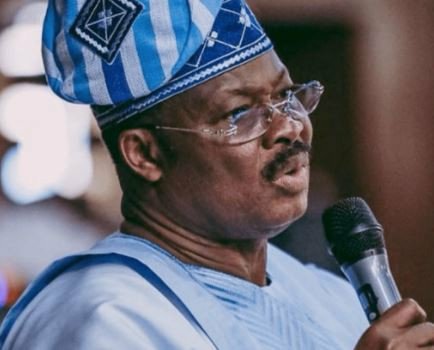 Governor Seyi Makinde of Oyo state is currently being sued by his predecessor Abiola Ajimobi over the revocation of the former governor's landed property in Ibadan, the state capital.
According to Premium Times, Makinde is being sued alongside the State Attorney General, the Commissioner for Lands, Housing and Urban Development and the Ministry of Lands, Housing and Urban Development.
Ajimobi in four suits numbered; I/183/2020, I/184/2020, I/185/2020, and I/186/2020 which was filed at the High Court of Justice of Oyo state is also claiming N15 million from the defendants being the cost of the action.
The lawsuit filed by Ojo Adebayo, the former Attorney General of the state, on Wednesday, February 12, involves the revocation of a property owned by Ajimobi at Agodi, Government Reservation Area (GRA), Ibadan.
Ajimobi in the document is contesting the basis of the state government's notice and also an order of perpetual injunction to stop the Oyo state government from revoking the property
However, the state government in reaction to the suit said the land was revoked due to the "alteration of land use".
Taiwo Adisa, the governor's chief press secretary in a statement explained that the revocation order, dated February 10, indicated that the affected land was revoked "for overriding public interest and for the use of the State Government."
The post Ajimobi sues his successor Seyi Makinde, others over revocation of landed property appeared first on .