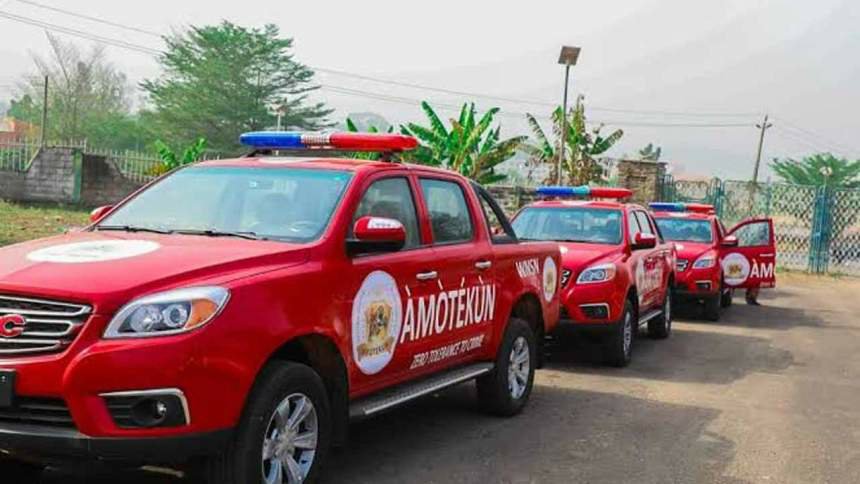 President Buhari has been urged to call the minister of Justice and Attorney-General of the Federation, Abubakar Malami to order.
The Senior Elders' Forum of the Yoruba Council of Elders made the call following his declaration that 'Amotekun' is illegal.
Col. Ade Agbede (rtd), who spoke on behalf of the forum of the YCE described the statement by Malami as provocative and unbecoming of such an exalted office.
Agbede said 'Amotekun' "is a Yoruba project and what the governors did had the blessings of every son and daughter of the Yoruba nation.
"It sounds absurd and ludicrous that a security initiative made to secure the lives and property of the people that voted the governors into power could be declared illegal, whereas the marauders parading themselves as herdsmen, who have been kidnapping, killing, maiming and assaulting our people have been moving about freely," he added.
The post Amotekun: Yoruba elders ask Buhari to call Malami to order appeared first on .