Former vice president of Nigeria and 2019 presidential candidate of the People's Democratic Party, Atiku Abubakar, turned 73 on November 25, 2019 and his grandchildren treated him to a surprise.
Indeed, one can have all the money in the world but nothing brings as much joy as sweet gestures from loved ones. Atiku recently melted hearts after he took to Twitter to reveal he got a belated birthday cake from his grand kids.
He shared photos with two of them as they present the cake to him. Sharing the adorable photos, he wrote: "How sweet of my grandchildren to bring me a belated birthday cake. #smiles"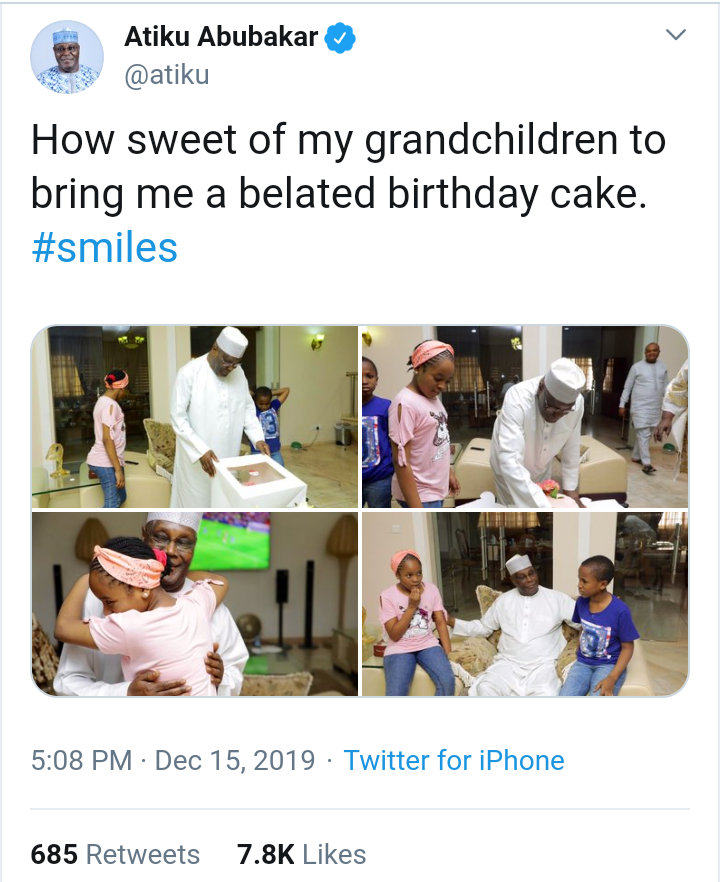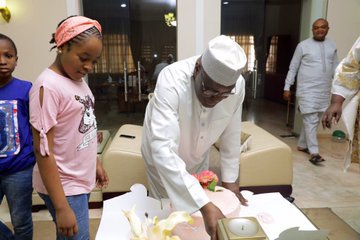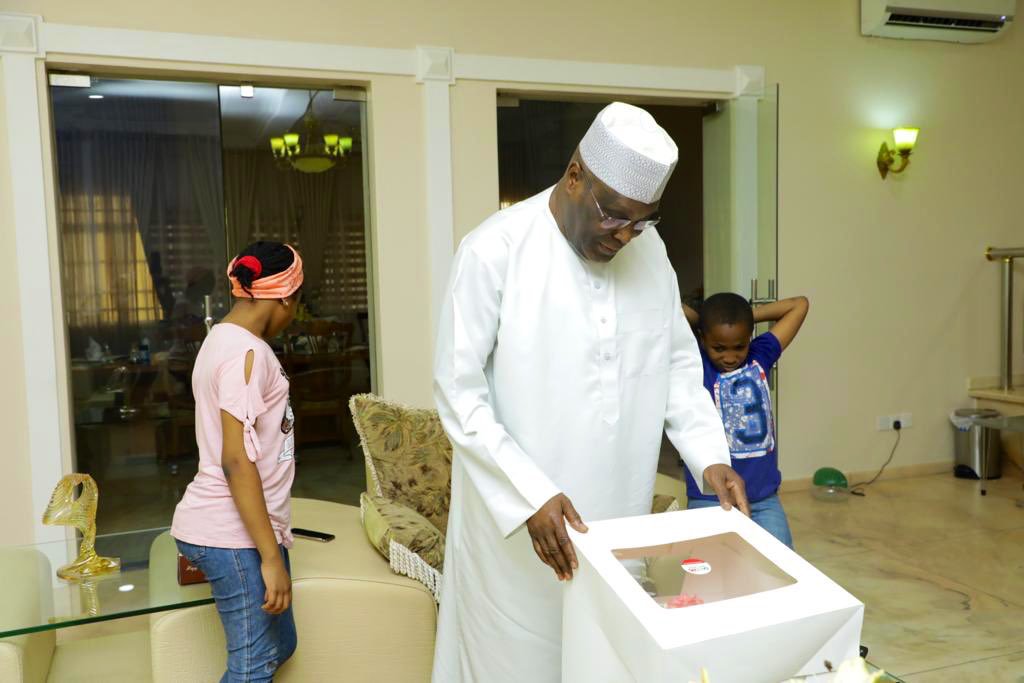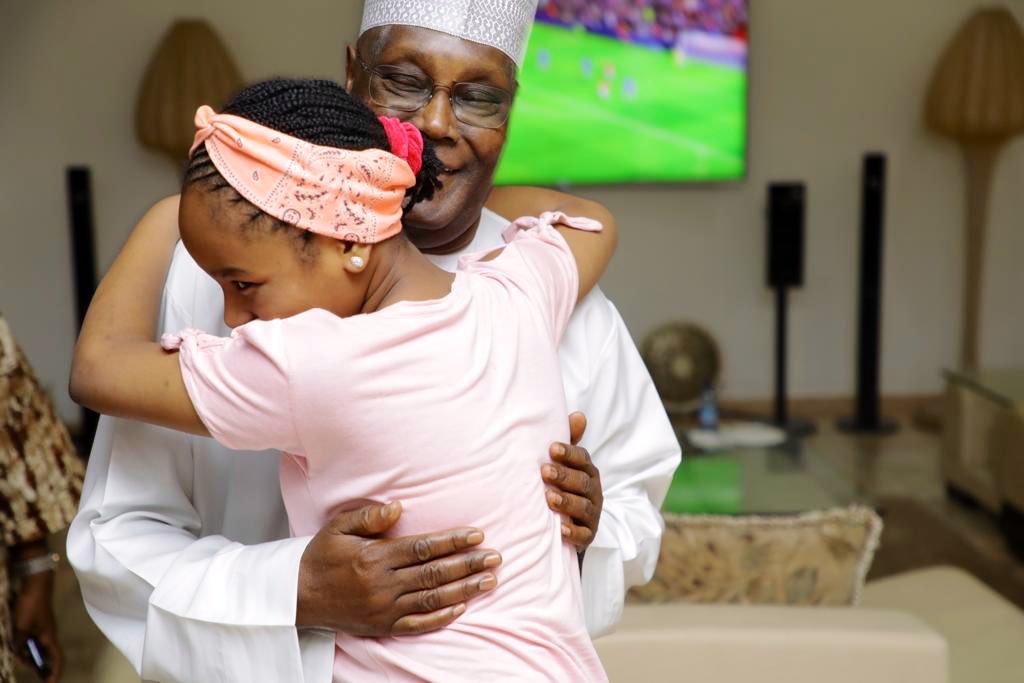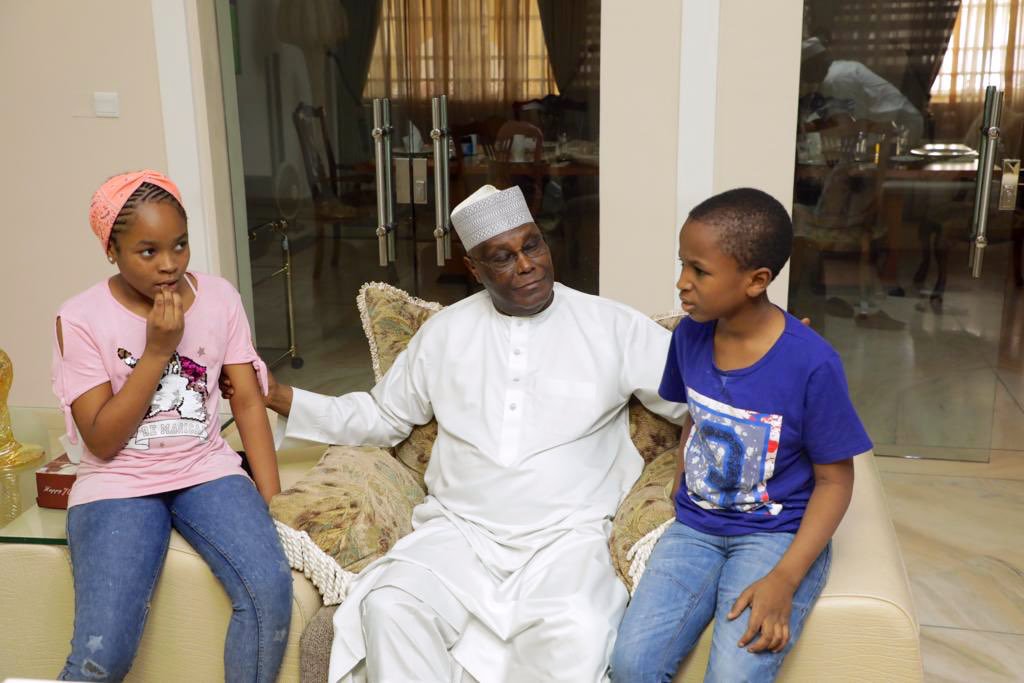 The post Atiku shares adorable photos of birthday cake presented to him by his grandchildren appeared first on .