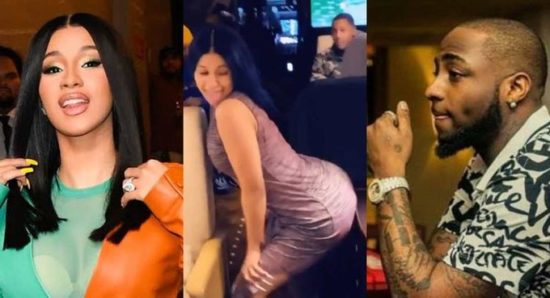 Cardi B is on her way to Nigeria for her show and she has shared a video of herself dancing to her remix of Davido Fall.
Fans are anticipating the arrival of Cardi B in Nigeria and she is already giving a taste of what we should expect from her and with the remix of Davido fall playing on the background, she obviously cannot wait to get in to the country.
She shared the video on one of her social media accounts with the caption: "1:03am drop my KK in NY on my way to Afrriiiiicaaaaaaaaaa baybeeeee!!!!!!"
Cardi B is on her way to Nigeria and she just shared her remix with Davido pic.twitter.com/GvWEzPqK62

— Laila Ijeoma | Lailasnews.com (@LailaIjeoma) December 5, 2019
The post Cardi B dances to her remix of Davido's "Fall" (video) appeared first on .