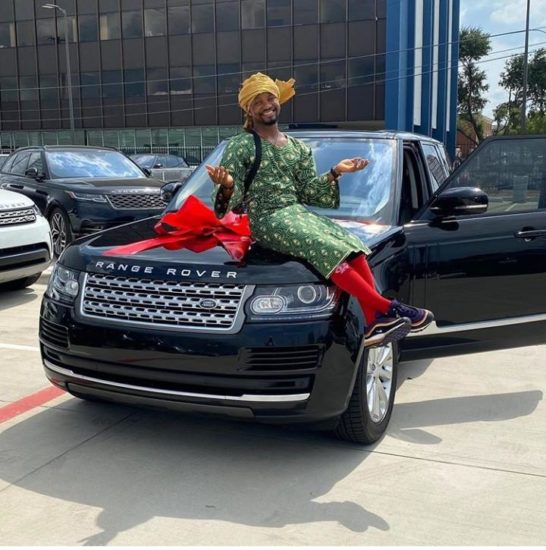 Comedian Oluwakaponeski, popularly known as Mama Tobi, has taken to Instagram to show off his newly-acquired Range Rover.
The comedian known for dressing like a woman in iro, buba, and gele, said he bought the car a week ago after he decided to be proud of everything he has accomplished so far.
He also thanked God that he didn't post the car two days ago when DJ Cuppy and her sisters showed off their new Ferraris. He wrote;
"



Omo E shock me. Na God say I no jump go post yesterday. So a week ago I finally decided to be proud of everything that I have accomplished this far. To sit back And get something to gift myself and not something to survive. This is different and it feels great. Cheers to me and cheers to the benchmark for greater things to come whether good or bad Thank you God and my amazing friends and family

#mamatobi #oluwakaponeski"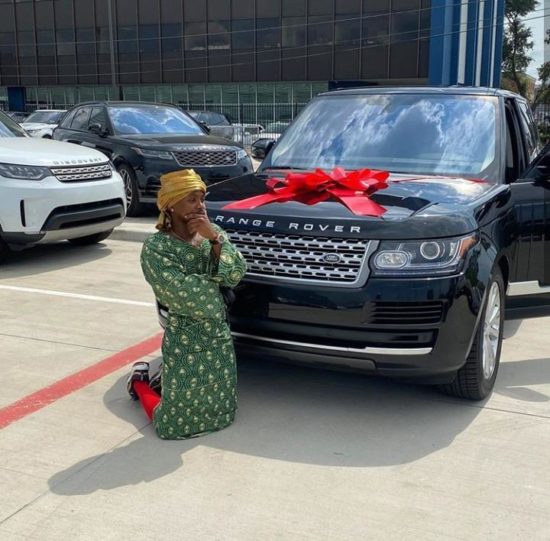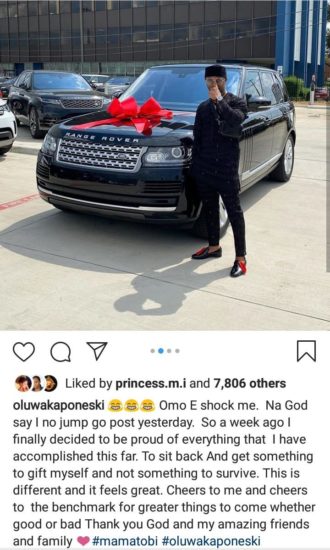 The post Comedian OluwaKaponeski AKA Mama Tobi acquires a Range Rover appeared first on .