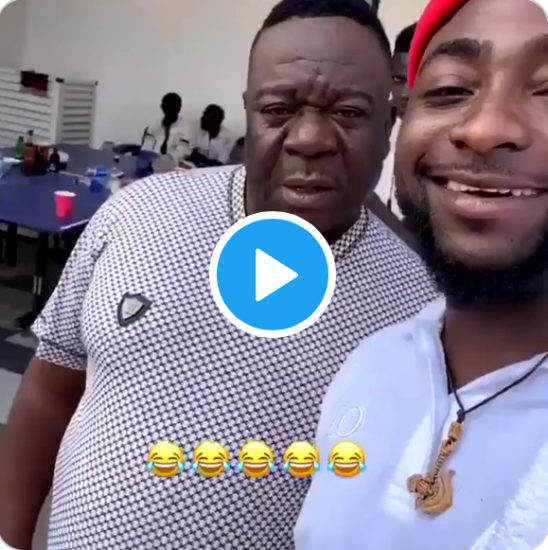 Nigerian Songwriter and singer Davido has taken to his Instagram story to share a video together with the veteran actor Mr Ibu.
In the video, Davido was seen having fun together with the comic actor. Mr. Ibu could be seen jokingly telling Davido to buy Lagos because he has recently bought a house for himself.
Davido was seen laughing out loud at the comment of Mr Ibu.
Mr Ibu and Davido pic.twitter.com/XwZNmhWzQI

— Omoniyi Israel (@Omoissydeyhere) September 25, 2020
The post Davido and Mr Ibu crack fans up with hilarious video on social media (Watch) appeared first on .