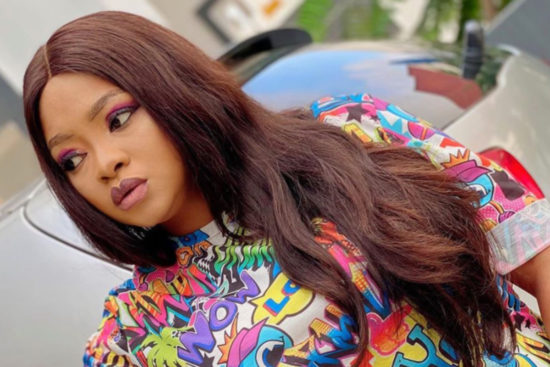 Nigerian movie star, Funmi Awelewa rushed to make a post of gratitude on her social media page after a loyal fan compensated her with money for a playing her roles well in a recent movie she released.
Funmi Awelewa described her over-excitement in an Instagram post. She said the fan based in the US watched her new YouTube series and was impressed.
The fan in a way to show her love, the fan gifted her N500,000.
Announcing this to the world, she wrote;
"Half a million Naira for movie wey just drop yesterday Thank youTruly this movie is EBU'DOLLARI'm grateful Please fam, help me pray for the giver and the receiver"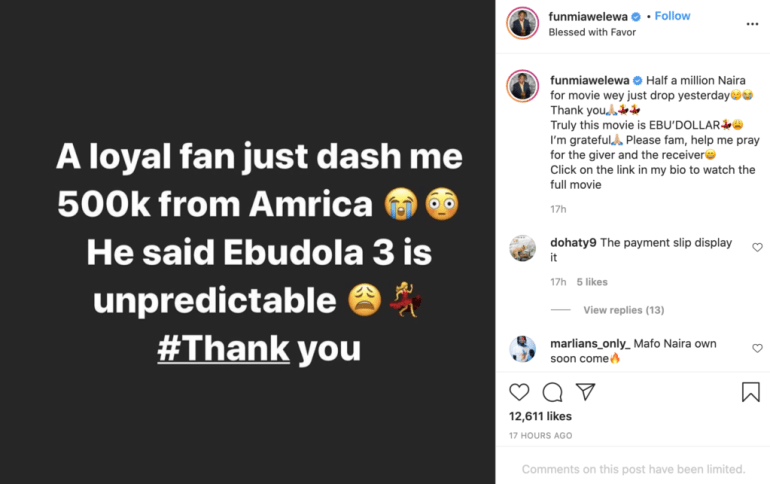 The post Funmi Awelewa receives N500K gift from a fan who loved her new YouTube series appeared first on .