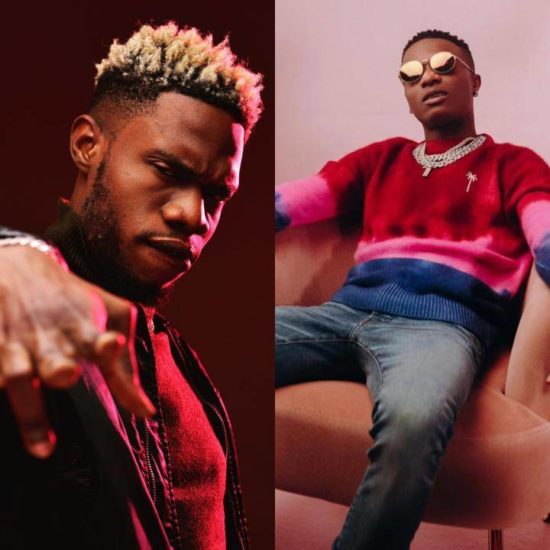 Popular Music producer, Northboi who is part of the success story of Wizkid with his hit songs Joro, Soco and Fever has taken to social media to lament about the way he has been treated by the starboy, Wizkid.
The bitter producer shed some light on his beef with Wizkid on twitter and wrote: "Can't lie. He hurt me, he really hurt me. Some I can't even share but my lawyer knows. Nevertheless, he's my brother. Wizkid is my brother and one of the greatest muscians alive and I pray for the grace to forgive him. AMEN."
He had a rough patch with Wizkid some years ago which caused them to go their separate ways but his former producer feels cheated. His fans consoled him to look ahead and forget about the past as the best is yet to come only if he keeps believing.
See Screenshot below: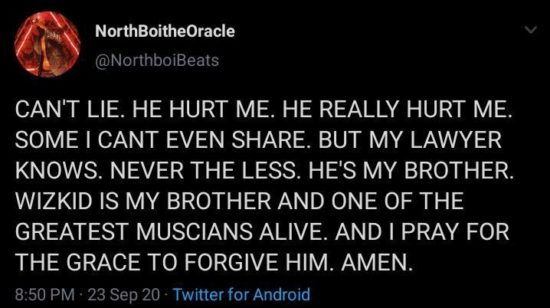 The post "I pray for grace to forgive Wizkid" -Wizkid's producer, Northboi claims the singer hurt him a lot appeared first on .