Nigerian singer, Ice Prince who has been keeping a low profile for a while now has come forward to react to the impeachment of the 45th U.S President, Donald Trump.
Ice Prince in a comment posted on Twitter about the impeachment,called for some African countries to start thinking of impeaching their leaders.
Ice Prince, in a tweet, said we need to learn from what's happening in the U.S rather than just following it on tv like a soap opera.
Trump was impeached Wednesday night after a vote in the U.S House of Representatives.
Check Ice Prince's post below…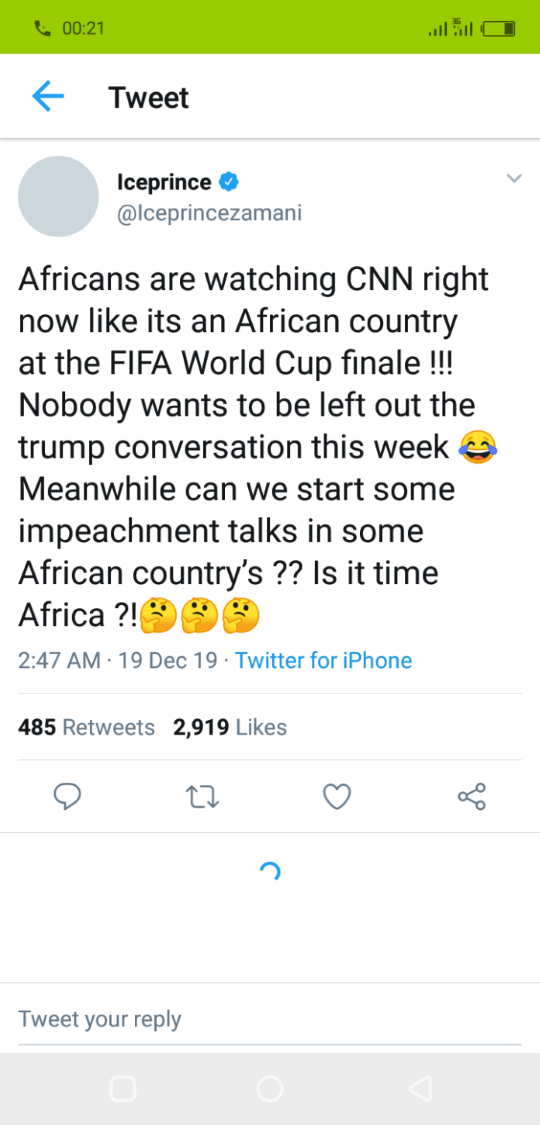 The post It's Time We Start Impeaching Some of the Leaders In Africa – Ice Prince appeared first on .