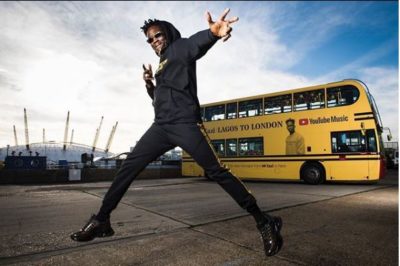 Mr Eazi certainly knows how to give savage responses to trolls.
The "Supernova" crooner, weighing in his opinions on the recently xenophobic attacks, took to his Twitter page to implore Nigerians to fight poverty and the real enemy. "Fight the real ENEMY!! Fight POVERTY!!!!"
A troll tweeted back calling him a gold digger because of his relationship with Temi Otedola, the daughter of billionaire, Femi Otedola and asked him if he knows anything about poverty. "Imagine this gold digger too dey run mouth, what do you know about poverty?"
Mr Eazi, however, had an intellectual response, sarcastically explaining what he has been able to achieve as a gold digger.
Lol Gold Digger? Cos na otedola dey sing dey earn streaming rev, na him dey tour globally, na him dey invest in African creatives kmt No go pray make God bless your handwork!! I engage with people on rural level, providing water, now rural agripreneurship! Mama Raised no Fool