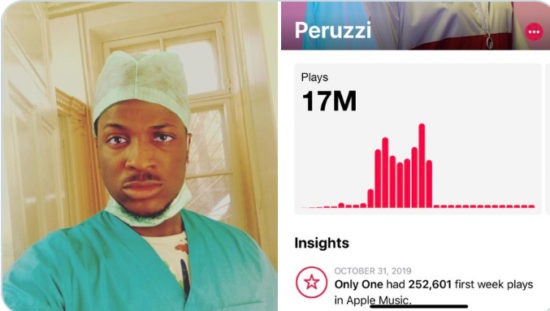 DMW singer, Peruzzi has revealed that he had always wanted to be a doctor but some unexplainable things happened and he ended up in the studio as a Marlian.
The singer also condemned the popular phrase among Nigeria youths that "School is Scam", stating that school is not a 'scam'.
He revealed this in his conversation with a Nigerian that dubbed school as scam after the singer shared a collage of how he began the decade as a medical practitioner and ended as a singer, recording massive views and streams on his songs.
See their conversation below;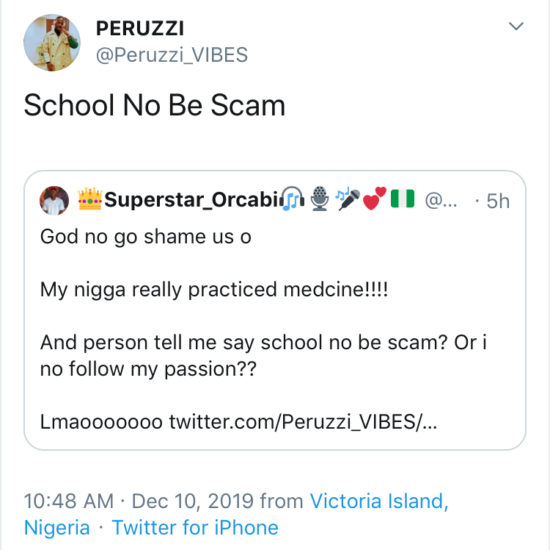 At Some Point I really Wanted To Be A Doctor. Don't Know How I Turned A Marlian Thank God Sha

— PERUZZI (@Peruzzi_VIBES) December 10, 2019
The post Peruzzi reveals he wanted to be a doctor before stardom appeared first on .