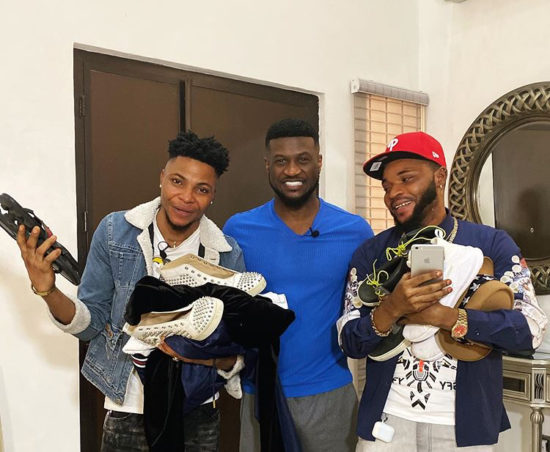 Mr P invites lucky fans to his mansion, tells them to pick whatever they want from his expensive closet.
Taking to his Instagram page to share a photo of himself and two of his fans who went to his house and raided his wardrobe for thirty seconds, Mr P wrote:
So last week The Raider @johnsnizzofficial came with his friend and raid my closet for 30 seconds. Can't wait to show you guys how its all went down See my White louboutin Shoe Posting Video soon Who is the Next RAIDER? Guess what the next Raider is Raiding? #ZoomRaider
See the photo below:
The post Photo Of Lucky Fans That Raided Mr P's Closet appeared first on .