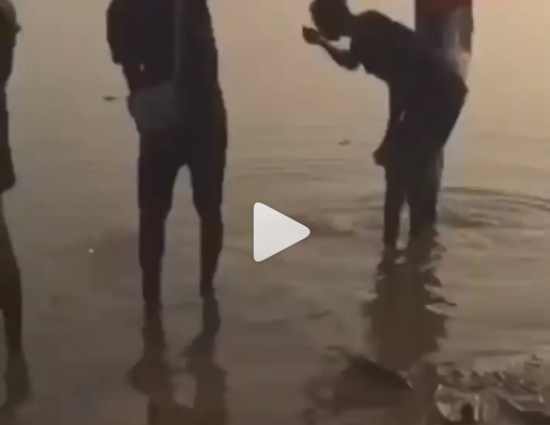 A video making rounds online captured moment some suspected yahoo boys (internet fraudsters) threw money into a dirty river as they made a prayer.
The unidentified young men could be seen chanting and spraying cash while taking turns to wash their faces with the water.
Watch the video which has triggered lots of mixed reactions on social media below;
https://www.instagram.com/p/CKAIRA7HeoU_JFkPFeBbnM1yBlIrrviV7ABIaU0/
The post Ritual: Suspected yahoo boys seen throwing money into a dirty river as they make prayers (video) appeared first on .