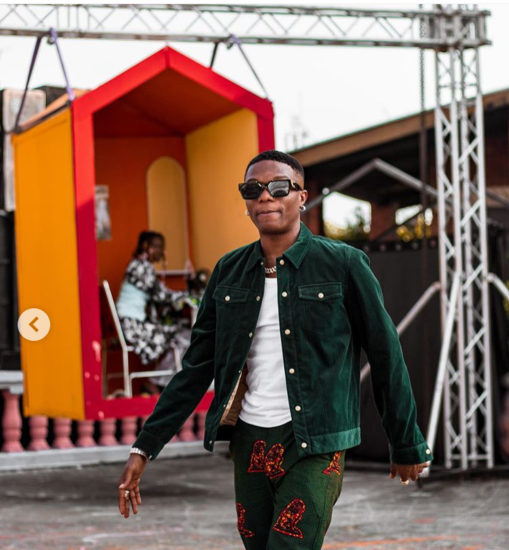 It was reported in our previous post that Nigerian singer Wizkid was reported to have been dragged to court for copyright infringement following claims that have been made by senior colleagues Tony Tetuila and Ghanaian music star Tic Tac.
In a new post by veteran singer, Tony Tetuila, on Twitter, he  confirmed that reports that he and Ghanaian musician Tic Tac have sued Wizkid and Nigerian DJ, Dj Tunez for copyright infringement on their song, is true.
Tony Tetuila reveals that he and Tic Tac sued the Starboy singers for making use of lyrics from their old song "Fefenefe" which was released about 15 years ago.
Addressing the issue in a post on Instagram, Tetuila confirmed the intended legal acion and according to what we gathered from his post on Instagram, they are suing Wizkid for the sum of 30 million naira and have been advised by their lawyers not to say more than that.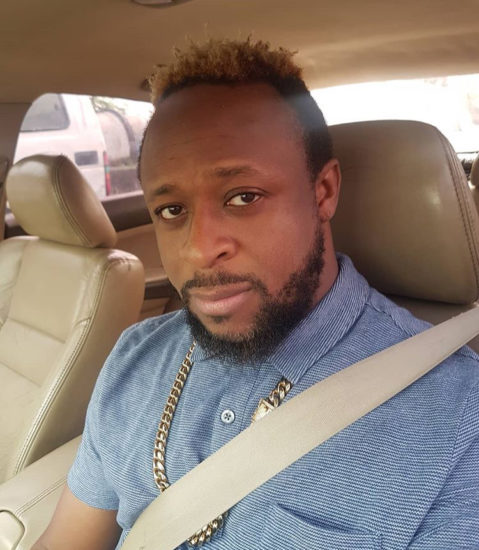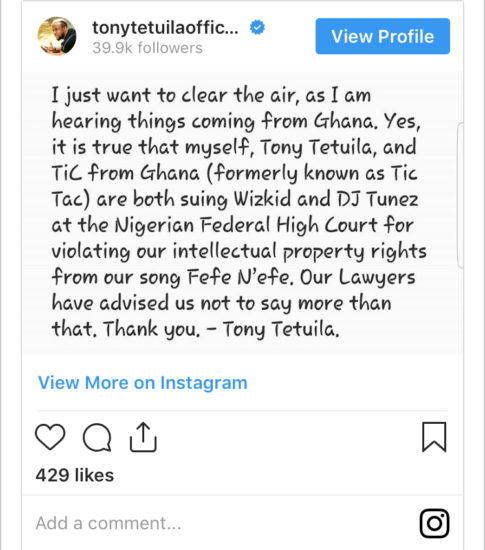 The post Tony Tetuila confirms they are suing Wizkid and Dj Tunez appeared first on .