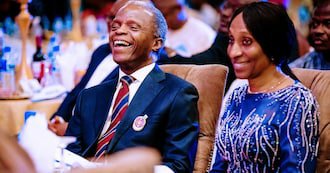 The Vice President of Nigeria, Yemi Osinbajo, recently took to social media to alert fans about his new change in status after one of his daughters became a mother.
The Nigerian politician revealed on his social media pages that he was now a grandfather after one of his daughters and her husband welcomed a baby.
Osinbajo said that his daughter, Oludamilola and her husband, Oluseun recently welcomed a baby boy. The politician gave all glory to God as he told fans that he is now a granddaddy.
The proud new granddad also shared a photo of his daughter with her husband. He explained further that the child was delivered in the morning of September 21, 2020.
In his words: "All glory to GOD! I am now a grand dad! My daughter, Oludamilola and her husband Oluseun became parents to a wonderful baby boy this morning! ~YO."
See his tweet below: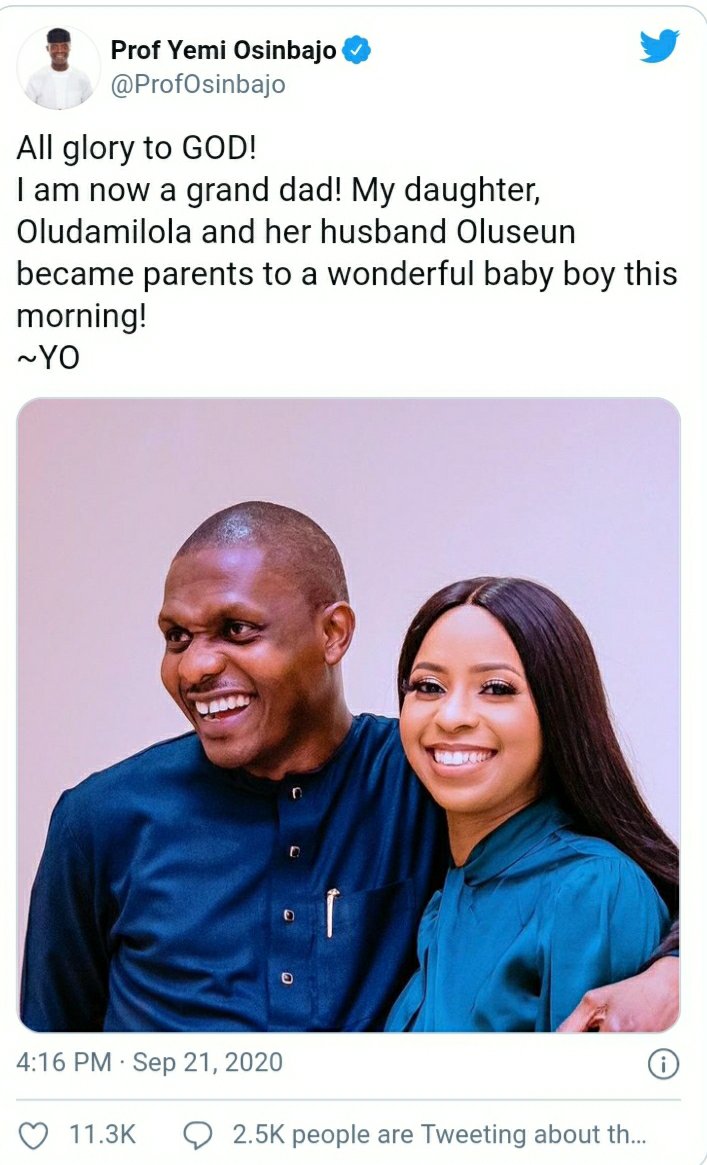 The post VP Yemi Osinbajo becomes grandfather as daughter and husband welcome baby boy appeared first on .